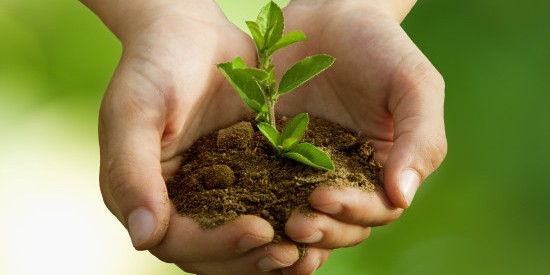 The Environmental Problem China Can No Longer Overlook
China's Ministry of Environmental Protection (MEP) is on a roll, pushing out action plans, regulations, and laws to address a number of its most pressing environmental challenges. Most recently, in mid-July it announced that it had submitted an action plan to the State Council to tackle one of the country's least visible but most serious problems: soil contamination. Plans are also in the works for a new soil pollution prevention law in 2017.
Soil contamination has long been the poor stepchild of China's environmental movement, lagging well behind air and water pollution in terms of government, and even non-government, attention and resources. Yet, over the past few years the issue has elbowed its way up near the top of Beijing's environmental agenda. Two and half years ago, in February 2013, Chinese lawyer Dong Zhengwei requested that data on soil pollution be made public. At the time, the MEP rejected the request on the grounds that the data were a state secret. Other Chinese officials, however, were not as reluctant as their MEP colleagues to speak publicly about the issue. Just a few months later, in May, officials in Guangdong province announced that they had discovered excessive levels of cadmium in more than 150 batches of rice, most of which had come from outside the province. In addition, Guangdong province released its own data, which painted an even more dire situation than the national statistics: 28 percent of the Pearl River Delta's soil and 50 percent of Guangzhou and nearby Foshan's soil were contaminated. Later that year, as the New York Times reported, a vice minister of land and resources, Wang Shiyuan, stated publicly that eight million acres of China's farmland (roughly equivalent to the size of Maryland) was so polluted that planting crops on it "should not be allowed."
Finally, in April 2014, MEP released a report (using soil samples taken between 2005 and 2013) that stated that more than 16.1 percent of land and 19.4 percent of arable land was contaminated. While MEP was not willing to reveal a more detailed account of the type, degree, and location of the contamination, more data continue to be released. The National Environmental Monitoring Center, for example, reported that approximately 25 percent of the nearly 5,000 vegetable plots sampled throughout the country are polluted.
For more information, Click Here